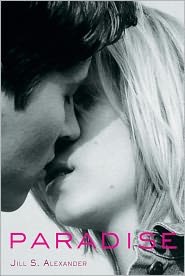 Here is a playlist for Paradise. I hope you enjoy it.
Sometimes, stories come to me initially as a character, a title, maybe a first line. PARADISE came through music. I knew I wanted to write a story about small town teens in a country rock band, and I stayed open to all the character possibilities – waiting on that special spark that tends to ignite my writing. One night at a restaurant/blues bar, I saw a guy totally shred a Springsteen song – not with a guitar or some other sexy musical instrument, but with a red, three-row button accordion. He was hot. The song was hot. The place went crazazay. And that was the spark that led to PARADISE.
So many songs – old and new – spoke to me while writing PARADISE. Here are a few from my official PARADISE playlist:
Runnin' Down A Dream by Tom Pett PARADISE is just that: A story about chasing dreams, feeling unstoppable.
Use Somebody by Kings of LeonThe play on words. The idea of needing someone. The guitars. The drums. This song reminded me so much of Paisley and Paradise.
Jack & Diane by John Mellencamp "Two Amercian kids growing up in the heartland." I had written Paisley's parents as Jack and Diane – never thinking of the song. One day, I was driving and the Mellencamp song came on the radio. I was blown away. It was perfect for them. "Two American kids doing the best they can."
Rosalita by Bruce Springsteen"I know your momma she don't like me 'cause I play in a Rock n Roll Band" says it all.
Carry On by Pat Green Written by Texas music legend Radney Foster, "Carry On" captures the feeling of needing to get away, "grab the wheel with your own two hands." It's also a barn party anthem for most Texas teens, so it works with the characters and setting. Check out the barn party scene in the novel!
Fifteen by Taylor Swift When I first heard this song, it reminded me of a scene when Paisley's sister Lacey is cautioning her about taking things too far and too fast with Paradise. This particular scene is one of my favorites from the novel – personal and honest, as only two sisters can be.
I have a signed copy of The Sweetheart of Prosper County. Have a US address and comment with your favorite song by July 15th to enter to win.