The Girl with the Memaid Hair by Delia Ephron
Sukie Jamieson is obsessed with her appearance. She checks her reflection in windows, spoons, car chrome—anything available. So when her mother gives her a full-length mirror that once belonged to her grandmother, Sukie is thrilled. So thrilled that she doesn't listen to her mother's warning: "This mirror will be your best friend and worst enemy." Because mirrors, as Sukie discovers, show not only the faraway truth but the truth close up. And finding out that close-up truth changes people. Often forever.
It sounds really good and I love it's cover. So, I am excited to read it.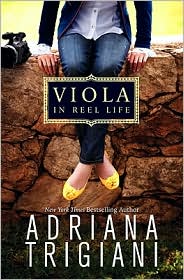 Viola in Reel Life by Adriana Trigiani
Shipped off to boarding school in South Bend, Indianna, city girl and aspiring filmmaker Viola Chesterton feels out of place with her three new roommates. Missing her life back home, Viola is tempted to hide behind her video camera all year. But first impressions are often wrong, and soon Viola realizes she's in for the most incredible year of her life—if only she can put the camera down and let the world in.
It was really good, so I am excited to read it
Liar by Justine Larbalestier
Micah will freely admit that she's a compulsive liar, but that may be the one honest thing she'll ever tell you. Over the years she's duped her classmates, her teachers, and even her parents, and she's always managed to stay one step ahead of her lies. That is, until her boyfriend dies under brutal circumstances and her dishonesty begins to catch up with her. But is it possible to tell the truth when lying comes as naturally as breathing? Taking readers deep into the psyche of a young woman who will say just about anything to convince them—and herself—that she's finally come clean, Liar is a bone-chilling thriller that will have readers see-sawing between truths and lies right up to the end. Honestly.
I am super excited to read this book soon.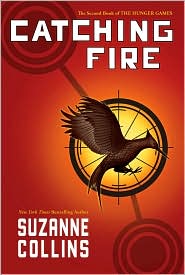 Catching Fire by Suzanne Collins
Against all odds, Katniss Everdeen has won the annual Hunger Games with fellow district tribute Peeta Mellark. But it was a victory won by defiance of the Capitol and their harsh rules. Katniss and Peeta should be happy. After all, they have just won for themselves and their families a life of safety and plenty. But there are rumors of rebellion among the subjects, and Katniss and Peeta, to their horror, are the faces of that rebellion. The Capitol is angry. The Capitol wants revenge.
I have already read this and I really want the Third one now.